NEW BARREL AGEING WINE CELLAR
Coinciding with its 70th anniversary, Félix Solís Avantis has built its new fully automated ageing wine cellar in its Valdepeñas headquarters.
This project is one of the world's most innovative, sustainable and efficient initiatives in the wine universe.
During the last years, Felix Solis Avantis has made an investment in innovation and new technologies placing the company as leading example in the sector.
The project starts in 2021 for the continued support and compromise with the Valdepeñas Denomination of Origin.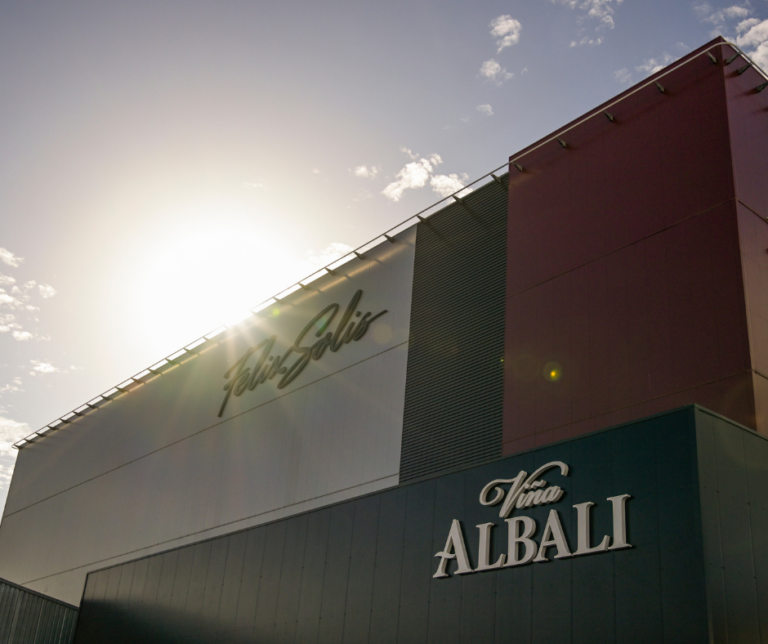 The construction of the robotic wine cellar is the company's latest cornerstone, unique worldwide for its technology.
The wine cellar is equipped with the latest advances in climatization, temperature control and relative humidity (17 degrees and 70% humidification), which creates an ideal atmosphere for ageing wine and preserving the oak in the barrels and allows for a bacteria-free environment.
In addition, this avoids uncontrolled losses of wine, which can vary between 1 and 9%.
It is a reliable and sophisticated installation.
–  130.000 oak barrels with 225 liter capacity each one
–  Washing system covering 90 barrels an hour
–  Capacity of storing  1.000 barrels a day
–  3.355 m2 of extension
–  Over 40 meters in height
–  18 storeys
–  More than 70 million euros in investments